For termite treatment Toowoomba residents can rely on, look no further than Jim's. Our local technician is highly experienced in termite treatment and prevention, and every treatment is backed by the famous Jim's guarantee.
We pride ourselves on providing our customers with fast, honest, and reliable advice and service, and we won't rest until your problem has been solved.
Call us on 131546 for a fast response or get a free quote
Why it's essential to get professional termite treatment Toowoomba
When it comes to termites, it's always better to be safe than sorry.
Termites are incredibly common in Southern Queensland Toowoomba, and a much greater threat than many homeowners realise.
If a termite colony infests your home or business, they could do significant damage before you even realise they are there – leaving you with many thousands of dollars in repairs, and even affecting your property's future value.
However, you can significantly reduce your risk by scheduling a regular termite inspection with a professional pest and termite control company. This will identify any vulnerable areas of your property so that you can take steps to prevent infestation. Or if termites are discovered, we can conduct remedial treatment before too much damage is caused.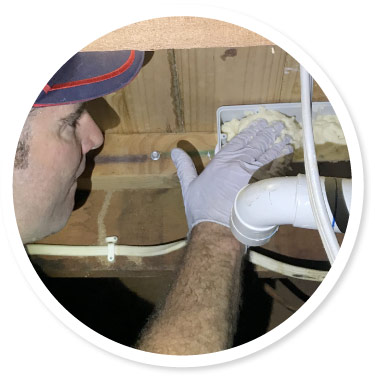 It's important to remember that the cost of an annual termite inspection is miniscule compared to the costs of an untreated infestation.
The team at Jim's Termite Control Toowoomba conducts thorough termite inspections throughout your entire property to ensure nothing gets missed.
Our advanced termite inspection equipment includes:
Sounding – a specialist technique which tests the integrity of the wood in your home or business.
Listening equipment – which detects termite movement.
Moisture meters – which detect elevated moisture levels in wood, which could indicate the presence of termites.
We recommend you get a termite inspection at least annually, even if you already have a termite protection system in place. Why? Because in most cases these systems make termites easier to detect, but won't stop them from attacking your property.
What if evidence of termites is found during a pest and termite inspection?
If we find evidence of termites, or we believe your property is vulnerable to an infestation, your local Jim's Pest Control technician will be able to offer a range of termite treatments to quickly and effectively eliminate the problem.
When it comes to controlling termites, we'll use the most effective treatment method for your particular situation. The key to successful termite management is not only elimination of the colony, but an ongoing, preventative management plan to ensure these repeat offenders don't return.
Remedial treatment methods include pesticide barriers which contain dusts, and baits specifically formulated for termites. In-soil pesticide barriers are also applied into the soil under and around foundations. Both these methods are designed to be ingested by the termites, which will eliminate the entire colony.
For preventative control of termites, physical or pesticide barriers can be installed. Physical barriers are made from metal, crushed rock, or an in-plastic pesticide barrier. And as with remedial treatment, in-soil pesticide barriers can also be used for preventative control.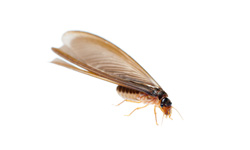 Short termite FAQs
Do termite baiting systems really work?
One of the best ways to detect and eliminate termites is by the use of termite baiting systems. When choosing a baiting system however, you must ensure that you pick the best one for the job, once that has a proven track record. Some top of the line systems will even offer timber replacement warranties too, so don't forget to ask about that.
How much is pest control for termites?
Pest control for termites costs depends on what p[articular Australian termite species you have. Costs can be quite low if you have one of the lesser species, but if you are unlucky enough to have your property infested with a more destructive species, the costs can be many $ more. That said, you can expect to pay between $400-$1200 to treat termites, preventative measures add additional costs.
Is termite damage covered by house insurance?
No, termite damage is not covered by house insurance in Australia. The reason being that termites are estimated to cause billions of dollars worth of damage to buildings every year. Unfortunately, 1 in 3 homes will be suffering from some sort of termite damage.
Can I spray for termites myself?
It is not recommended that you spray termites yourself. There are many different Australian termites, and each usually requires a different treatment approach. To be clear, DIY termite treatment is definitely not recommended.