Nobody wants spiders scurrying across your floors or termites eating out your walls. Fortunately Jim's pest control services Toowoomba is here to solve almost any pest problem.
Our Toowoomba technicians are experienced, fully trained, insured, and stand by the famous Jim's Guarantee – if it's not done properly, we'll return until it is. Get in touch today for a free quote.
Pest Control Services we offer
Whether it's the risk of termite damage, the inconvenience of creepy crawlies, or the removal of troublesome pests like possums or rodents, the Jim's team can help.
Local Toowoomba residents know that they can rely on us to provide them with fast, safe, and effective pest control solutions.
What happens if I have pests?
If you have a pest situation in your home or business, we'll help you out. First our technician will contact you to arrange a time that suits you to complete a thorough inspection of your property, which will allow us to determine the pest control treatment. They will then provide you with an accurate quote for the work required.
How do I prevent pests?
Prevention is always better than cure. There are different prevention tools for different pests, such as termite inspections and management systems, for termites or a pest control spray for creepy crawlies.
Jim's are experts in preventative pest control services, so speak to us to have peace of mind that your property is protected.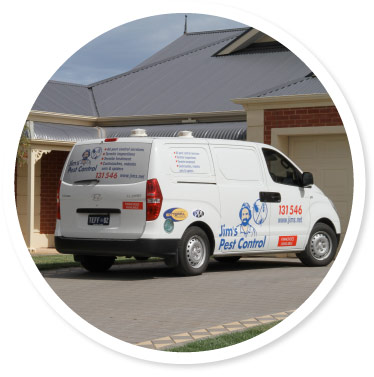 Our exterminators offer pest control services such as: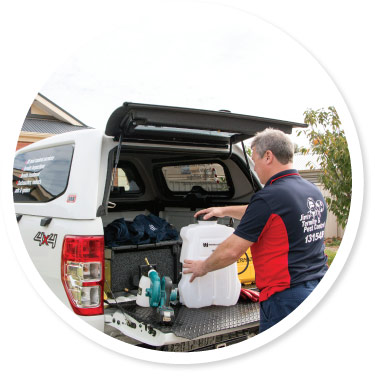 Pest Control Spray
Creepy crawlies such as cockroaches, spiders and ants find their way into buildings for food and shelter, in the process threatening the health and comfort of your family if it's at home, or your staff and customers at work.
One of the best preventative services is a general pest spray. This treatment method kills and prevents insects such as cockroaches, spiders, ants, and fleas. It is ideal if you're not experiencing any serious infestations and you would like to shield your property from any potentially destructive pests.
For the most effective results, general pest sprays should be carried out every six months, especially in spring as the weather begins to warm up.
And there's no need to worry about its safety. Jim's Pest Control Toowoomba's general pest is non-toxic and safe for children and pets once it's dry.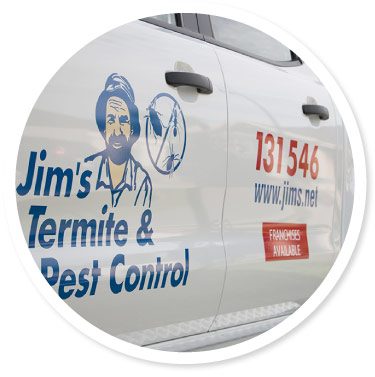 Did you know that end of lease tick and flea treatment is compulsory for renters who have pets?
This is because as much as we love our furry friends, ticks and fleas do too. They not only burrow into your pet's fur, but they're also spread throughout your home as your pet moves through it.
Jim's Pest Control offers easy, stress-free end of lease services for renters. We begin with a thorough inspection of the property, and then use a variety of methods to treat the different surfaces of the home and surrounding property.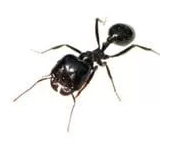 Ant control
Ants are attracted to homes, offices and commercial buildings as they provide them with shelter, water, and food. Quite often they go unnoticed until they venture to food sources such as your kitchen pantry or pet bowls.
Although ants can leave you with an irritating bite and sometimes carry diseases, they're mostly just a nuisance that you don't want in your home or business.
We can help with any ant problems. Using an inspect, bait, and spray process, your local pest controller will quickly and effectively eradicate ants and keep them away from your property.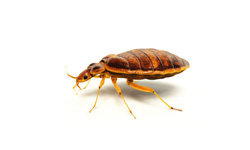 Bed Bug control
Although they may be small in size, bed bugs can cause major distress due to their feeding habits. Being nocturnal, bed bugs feed on human blood at night while we're asleep, which causes itchiness, skin irritation and swelling, and in rare cases severe allergic reactions.
They're a particular risk for accommodation businesses, due to their ability to travel with people and quickly spread at a new location, and have a major impact on your reputation if discovered by a guest.
At Jim's Pest Control, we're very good at playing detective and finding where these little pests like to hide. We have inspection, treatment and prevention solutions to ensure your uninvited bed mates are removed quickly, so that you and your family can get back to sleeping soundly again at night.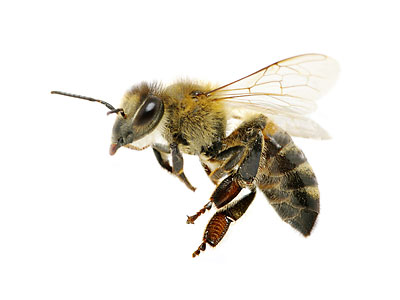 Bee control
We understand the important role bees play in the sustainability of the planet, which is why at Jim's Pest Control, we always try to keep the bees alive and relocate the hive where possible. Unfortunately, not all bees can be saved, and, in certain circumstances, termination is the best option.
Never try removing a bee colony yourself. Their bites can cause allergic reactions, and if aggravated they may swarm you, which is extremely dangerous. Your local pest control technician is trained in working with bees, and will determine whether a hive can be removed and relocated safely, or if the colony needs to be exterminated.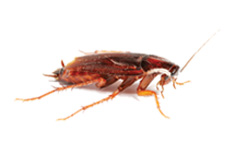 Cockroaches
Cockroaches tend to inhabit the dark, dusty crevices of your home, and only make themselves known when looking for food. Unfortunately, if you see a cockroach in an open area of your home or business, it's likely you already have an infestation. In fact, it's said that for every cockroach you see, there are another ten out of sight.
Our guaranteed cockroach control program includes a thorough inspection of your property, safely baiting the affected areas, dusting the roof void, sub-floor and wall cavities, and spraying the surfaces of your property's perimeter; ensuring the removal of these tenacious little pests from your home or business.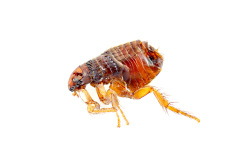 Fleas
Humans are not the only ideal hosts for fleas; so are our four-legged family members. In warmer weather, fleas can multiply at an astonishing rate, which is why it's so important to break the cycle and ensure an effective flea control program is in place.
Using a variety of treatment methods, we'll treat multiple areas around your property, including both indoors and outdoors. Using only the safest pesticides available, we also recommend using an insect growth regulator (IGR) which disrupts growth and reproduction and therefore interrupts the life cycle of the flea. The IGRs used by Jim's Pest Control enhance other treatment methods, and are amongst the safest products available.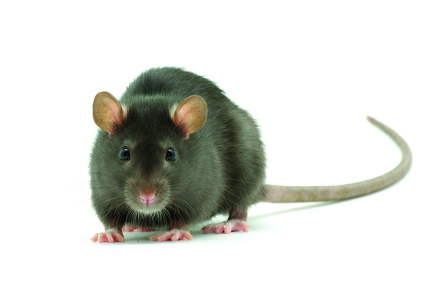 Rats and Mice
Rats and mice love to inhabit indoor spaces, particularly during Southern Queensland's cooler months. Not only are these unhygienic little critters bad for spreading disease; they can also cause serious property damage by chewing through skirting boards, wiring, furniture, and upholstery.
Unlike some other pests, rodent problems are usually easier to detect. You may hear the squeaky sounds of rats and mice in your roof or wall cavities, particularly at night, or you may notice their droppings.
To remove any rodent problems you may be experiencing, Jim's Pest Control treatment always starts with a thorough inspection before using a solution that might involve using bait, traps and/or tracking powder.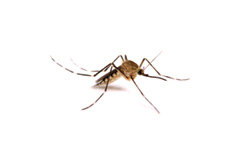 Mosquitoes
Mosquitoes are those annoying little pests that you only tend to notice once you've been bitten and the itching starts. And while there are certain things you can do yourself to control mosquito populations, if you find yourself being swarmed by large numbers, it's best to call in professional help.
At Jim's, we offer a range of environmentally-friendly treatment options which will help get population numbers back under control – allowing you to get back to enjoying the outdoors without worrying about being eaten alive.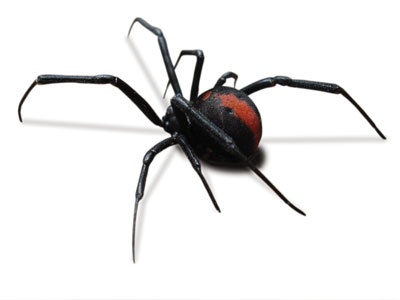 Spiders
As many Toowoomba residents know, the region is home to many species of spiders. In the spring time spiders are particularly active, and it's common to find them or their webs both inside buildings, on their exteriors and around your backyard and property.
Only some spider species cause harm, but can be risky for curious young children and pets, not to mention the fear they strike in the hearts of arachnophobes. If you have a spider situation on your hands, call us in and we'll be able to help. Your Jim's technician will inspect your property, identify the species and carry out an effective and prevention treatment method.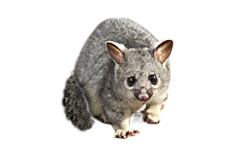 Possum Removal
They may look cute, but these pesky creatures can cause significant damage to homes and businesses by damaging insulation and chewing through wiring in the roof. They can also be incredibly noisy, especially in the middle of the night!
Jim's Pest Control technicians are trained in effective and humane possum removal. We will trap the possum and look after it for 24 hours while we repair the entry points to your roof, then release the possum away from your property. Alternatively, some of our technicians use one-way doors which will allow the possum to exit your roof, but it won't be able to get back in. Both methods are chemical-free and won't harm the possum, but they will stop it from returning.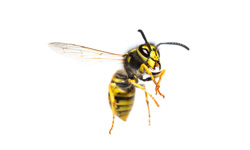 Wasps
Wasps can be aggressive insects and pose a threat to your family, staff or customers' safety, thanks to their painful sting and potential to cause an allergic or anaphylactic reaction. If you find a wasp at your home or business it may be tempting to try and kill it yourself, but you run the risk of surrounding yourself with a swarm of incredibly angry wasps.
It's always safest to remove wasps with a professional pest controller. Jim's will thoroughly inspect your property, determine if nest removal is possible, and, if not, apply a suitable pesticide to eliminate the colony quickly and efficiently.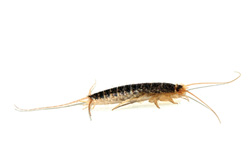 Silverfish
A silverfish infestation can cause a significant amount of damage in your home or business. These highly destructive little pests will ruin photographs and books and will chew threw wallpaper and clothing.
At the first sign of a silverfish infestation, contact an expert who can provide professional pest control treatment. At Jim's, we have a program which will eliminate and control silverfish in a building and its surrounding environment. We'll also be able to provide you with advice as to how you can prevent any future problems.
Short pest control FAQs
Is monthly pest control necessary?
Generally no, monthly pest control is not necessary, as long as an effective pest control treatment has been provided. Exceptions to this would be cockroach infestations, bedbugs, or a commercial food outlet such as a restaurant or cafe.
Is tenant or landlord responsible for pest control?
If you have just moved in, then it is likely that the landlord will be responsible for pest control if you discover a pest infestation. However, if several months have passed then the tenant will be responsible for pest control. Some landlords may choose to have a treatment done in good faith if you are a good tenant.
How much does it cost to have your house sprayed for roaches?
A roach spray will cost from $180. And while for a pest exterminator to spray your home for cockroaches can cost as little as $180, a larger infestation can cost more due to more time and more treatment requirements.
How much does a professional flea treatment cost?
A pest control flea treatment cost starts at $180, but this would be for a single treatment with no warranty. Pest control warranties for fleas kick in after two treatments.